MRCD7
Forces Of Dark & Light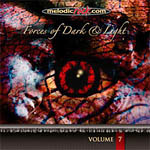 Tracks:

CD1: My War

01. Hodson - Heart Of Every Man
02. TBA - MelodicRockRecords Artist
03. Jim Peterik - My War
04. Mike Tharin & Danny Vaughn - Revolution
05. All I Know - Rain
06. Bonrud - Bullet In The Back
07. Doogie White - Times Like These
08. TBA - MelodicRockRecords Artist
09. Mecca - Out Of Love
10. Spectra - I Know What You Are Made Of
11. Tommy Denander & Joe Pasquale - Run Away
12. Jim Peterik - Hearts Are Gonna Roll
13. Joe Lynn Turner - This Is Who I Am
14. Santagata - Hopeless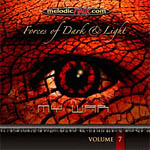 15. Bangalore Choir - Don't Act Surprised
16. Gary Schutt - Love Me For Me
17. Masquerade - Love Is A Runaway

CD2: When You Believe

01. W.E.T. - If I Fall
02. Vega - Into The Wild
03. First Signal - When You Believe
04. Fenrik Lane - Diamonds In The Waste
05. Issa - I'm Alive
06. After Hours - Turn On Your Radio
07. Chris Antblad - Who Loves You Now
08. Edge Of Forever - I Won't Call You
09. Terry Brock - Diamond Blue
10. Shining Line - This Is Our Life
11. Trillion - In My Blood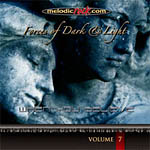 12. Norway - Where Are You Now
13. Big Life - Close To You
14. Line Of Fire - Obsession
15. N.O.W. - Peace Of Mind
16. Jane Bogaert w/Joe Lynn Turner - Give It Up

Line up:

See Tracklist.

Record Label / Year of Release:

MelodicRockRecords 2010

Notes:

MRCD7 is a little different than previous ones, in that I have gathered tracks with two distinct moods - dark and moody and light and breezy. So the music of this set is split into the two discs. CD1 - Darkness: My War / CD2 - Light: When You Believe. Released in September 2010.

Doogie White's "Times Like These" is a new solo track.