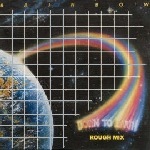 Down To Earth - Rough Mix

Songs:
Stone (Bad Girl), The Steamer (Lost In Hollywood), Bluesing (Love's No Friend), Mars (Eyes Of The World), The Plod (Making Love), New York (Danger Zone), Once More With Feeling (All Night Long), Sparks Don't Mean A Fire (No Time To Lose), Set Me Free (Studio Demo For Graham Bonnet's Solo Album.

Source:
Rough Mixes, Chateau Pelly De Cornfeld, France 1979 - CD.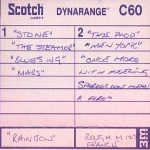 Notes:
Rough Mix version of the Down To Earth album. Titles as original listed on the original cassette label, between the brackets the titles from the Down To Earth release. All instrumental versions except for Sparks Don't Mean A Fire which has different lyrics than No Time To Lose. Since You Been Gone is missing. Bad Girl didn't made it to the album but was later used as a b-side for the 7 inch of All Night Long.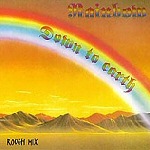 Down To Earth - Rough Mix

Songs:
Stone (Bad Girl), The Steamer (Lost In Hollywood), Bluesing (Love's No Friend), Mars (Eyes Of The World), The Plod (Making Love), New York (Danger Zone), Once More With Feeling (All Night Long), Sparks Don't Mean A Fire (No Time To Lose), Set Me Free (Studio Demo For Graham Bonnet's Solo Album.

Source:
Rough Mixes, Chateau Pelly De Cornfeld, France 1979 - CD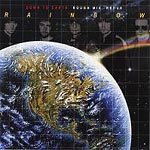 Down To Earth - Rough Mix Redux

Songs:
Stone (Bad Girl), The Steamer (Lost In Hollywood), Bluesing (Love's No Friend), Mars (Eyes Of The World), The Plod (Making Love), New York (Danger Zone), Once More With Feeling (All Night Long), Sparks Don't Mean A Fire (No Time To Lose), Set Me Free (Studio Demo For Graham Bonnet's Solo Album.

Source:
Rough Mixes, Chateau Pelly De Cornfeld, France 1979
Remastered Version - CD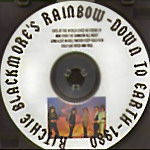 Down To Earth 1980

Songs:
Eyes Of The World, Love's No Friend, Over The Rainbow, All Night Long, Lost In Hollywood, Cozy Drum Solo, Don Airey Solo, Long Live Rock'n'Roll.

Source:
New Haven, CT 18 Sept 1979 - CD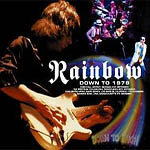 Down To 1979

Songs:
Intro, Eyes Of The World, Love's No Friend, Over The Rainbow, All Night Long, Keyboards Intro, Lost In Hollywood, Guitar Solo/Beethoven 9th, Keyboards Solo, Drums Solo incl. 1812 Overture, Long Live Rock 'N' Roll, Kill The King incl. Guitar Crash

Source:
Detroit, MI 21 Sept 1979 / Philadelphia PA 29 sept 1979 /
Santa Monica, CA 11 Nov 1979 / Lynn, MA 6 Dec 1979 - 4 CD








Casual Night Detroit

Songs:
Eyes Of The World, Love's No Friend, All Night Long, Difficult To Cure, Long Live Rock'n'Roll.

Source:
Detroit, MI 21 Sept 1979 - CD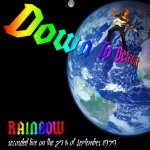 Down To Detroit

Songs:
Eyes Of The World, Love's No Friend, All Night Long, Difficult To Cure, Long Live Rock'n'Roll.

Source:
Detroit, MI 21 Sept 1979 - CD








Two Shows In 1979

Songs:
Over The Rainbow, Eyes Of The World, Love's No Friend, Over The Rainbow, All Night Long, Lost In Hollywood, Guitar Solo, Keyboard Solo, Drum Solo, Long Live Rock'n'Roll.
Intro/Over The Rainbow, Eyes Of The World, Love's No Friend, All Night Long, Since You Been Gone, Lost In Hollywood, Guitar Solo, Keyboard Solo, Drum Solo.

Source:
Phildelphia, PA 29 Sept 1979
New York, NY 23 Nov 1979 - 2 CD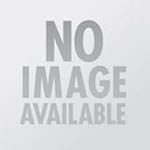 All Night Long

Songs:
Over The Rainbow, Eyes Of The World, Love's No Friend, Over The Rainbow, All Night Long, Lost In Hollywood, Guitar Solo, Keyboard Solo, Drum Solo, Long Live Rock'n'Roll.

Source:
Phildelphia, PA 29 Sept 1979 - 1 CD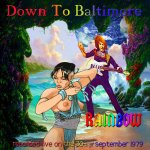 Down To Baltimore

Songs:
Intro, Eyes Of The World, Love's No Friend, All Night Long, Lost In Hollywood, Long Live Rock'n'Roll, Outro.

Source:
Baltimore, MD 30 Sept 1979 - CD








Maryland Go Round

Songs:
Over The Rainbow, Eyes Of The World, Love's No Friend, All Night Long, Keyboard Solo, Lost In Hollywood, Beethoven's Ninth, Keyboards Solo, Drums Solo, Lost In Hollywood, Long Live Rock'n'Roll, Over The Rainbow.

Source:
Baltimore, MD 30 Sept 1979 - CD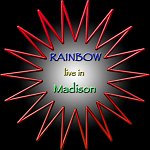 Live In Madison

Songs:
Over The Rainbow, Eyes Of The World, Love's No Friend, All Night Long, Lost In Hollywood, Beethovens 9th, Keyboard Solo, Drum Solo, Overture 1812, Long Live Rock'n'Roll.

Source:
Madison, WI 10 Oct 1979 - CD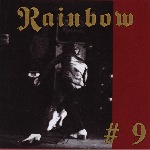 #9

Songs:
Intro: Over The Rainbow, Eyes Of The World, Love's No Friend, All Night Long, Lost In Hollywood, Beethoven's Symphony no 9, Keyboards Solo, 1812 Overture, Man On The Silver Mountain, Blues, Long Live Rock'n'Roll.

Source:
Santa Monica, CA 11 Nov 1979 - CD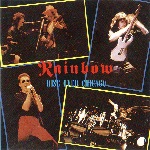 Rise Over Chicago

Songs:
Intro: Over The Rainbow, Eyes Of The World, Love's No Friend, All Night Long, Lost In Hollywood, Guitar Solo, Beethoven's Ninth, Keyboards Solo, Drums Solo, Long Live Rock'n'Roll, Kill The King, (Grenoble 9 Feb 1980:) Man On The Silver Mountain, Blues, Makin' Love, Will You Still Love Me Tomorrow, Long Live Rock'n'Roll.

Source:
Chicago, IL 12 Oct 1979 - CD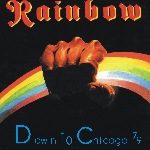 Down To Chicago

Songs:
Intro: Over The Rainbow, Eyes Of The World, Love's No Friend, All Night Long, Lost In Hollywood, Guitar Solo, Beethoven's Ninth, Keyboards Solo, Drums Solo, Long Live Rock'n'Roll, Kill The King, (Grenoble 9 Feb 1980:) Man On The Silver Mountain, Blues, Makin' Love, Will You Still Love Me Tomorrow, Long Live Rock'n'Roll.

Source:
Chicago, IL 12 Oct 1979 - CD

Note:
Cover says 10 Dec 1979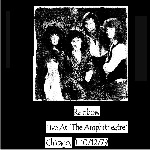 Live At The Amphitheatre

Songs:
Intro: Over The Rainbow, Eyes Of The World, Over The Rainbow-Reprise, All Night Long, Don Airey Solo, Lost In Hollywood, Ritchie Blackmore Solo, Beethoven's 9th, Ode To Joy, Cozy Powell Solo, 1812 Overture, Long Live Rock'n'Roll.

Source:
Chicago, IL 12 Oct 1979 - CD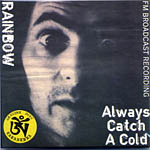 Always Catch A Cold

Songs:
Introduction, Countdown, Over The Rainbow, Eyes Of The World, Love's No Friend, Bach Brandenburg Concerto, Over The Rainbow, All Night Long, Keyboard Intro, Lost In Hollywood, Guitar Solo, Lost In Hollywood, Beethoven 9th, Keyboard Solo, Drum Solo, 1812 Overture, Long Live Rock 'N' Roll, Kill The King, Long Live Rock 'N' Roll, MC, DJ Outro

Source:
Chicago, IL 12 Oct 1979 - CD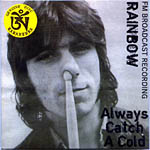 Always Catch A Cold

Songs:
Introduction, Countdown, Over The Rainbow, Eyes Of The World, Love's No Friend, Bach Brandenburg Concerto, Over The Rainbow, All Night Long, Keyboard Intro, Lost In Hollywood, Guitar Solo, Lost In Hollywood, Beethoven 9th, Keyboard Solo, Drum Solo, 1812 Overture, Long Live Rock 'N' Roll, Kill The King, Long Live Rock 'N' Roll, MC, DJ Outro

Source:
Chicago, IL 12 Oct 1979 - CD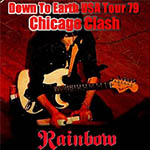 Chicago Clash

Songs:
Intro Over The Rainbow, Eyes Of The World, Love's No Friend, All Night Long, Lost In Hollywood, Lost In Hollywood, Long Live Rock 'N' Roll, Kill The King, Long Live Rock 'N' Roll, [Bonus] Man on the Silver Mountain, Blues, Makin' Love, Rock'n'Roll Medley

Source:
Chicago, IL 12 Oct 1979
Grenoble, France 12 February 1980 - CD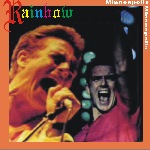 Minneapolis

Songs:
Eyes Of The World, Love's No Friend, Since You Been Gone, All Night Long, Lost In Hollywood, Beethoven's Ninth, Airey Solo, Cozy Solo, Lost In Hollywood, Man On The Silver Mountain, Long Live Rock'n'Roll, Over The Rainbow.

Source:
Chicago, IL 12 Oct 1979 - CD

Note:
Cover says 16 Nov 1979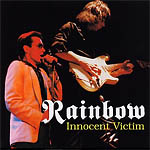 Innocent Victim

Songs:
[Oct 12] Over The Rainbow, Eyes Of The World, Love's No Friend, Over The Rainbow, All Night Long, Keyboard Solo, Lost In Hollywood, Guitar Solo, Beethoven's 9th Symphony, Drum Solo - 1812, Long Live Rock'n'Roll, Guitar Destruction, Long Live Rock'n'Roll.
[Nov 16] Over The Rainbow, Eyes Of The World, Love's No Friend, Since You Been Gone, Over The Rainbow, All Night Long, Keyboard Solo, Lost In Hollywood, Beethoven 9th Symphony, Keyboard Solo, Drum Solo - 1812, Lost In Hollywood, Man On The Silver Mountain, Blues, Long Live Rock'n'Roll, Over The Rainbow.

Source:
Chicago, IL 12 Oct 1979
Denver, CO 16 Nov 1979 - 2 CD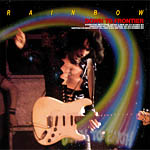 Down To Frontier

Songs:
[Oct 12] Introduction, Eyes Of The World, Love's No Friend, Bach Brandenburg Concerto/Over The Rainbow, All Night Long, Keyboards Intro, Lost In Hollywood, Guitar Solo, Beethoven's 9th, Keyboards Solo, Drum Solo incl. 1812 Overture, Long Live Rock'n'Roll, Kill The King incl. Guitar Crash, Long Live Rock'n'Roll (reprise).
[Nov 16] Introduction, Eyes Of The World, Love's No Friend, Since You Been Gone, Bach Brandenburg Concerto/Over The Rainbow, All Night Long, Keyboard Intro, Lost In Hollywood, Beethoven's 9th, Keyboards Solo, Drum Solo incl. 1812 Overture, Lost In Hollywood (reprise), Guitar Solo, Man On The Silver Mountain, Blues, Long Live Rock'n'Roll, Over The Rainbow.
[Nov 30] Introduction, Eyes Of The World, Love's No Friend, Since You Been Gone, Guitar Solo/Brandenburg Concerto/Over The Rainbow, All Night Long incl. Happy Birthday Roger, Keyboards Intro, Lost In Hollywood, Guitar Solo/Beethoven 9th, Keyboards Solo, Drums Solo incl. 1812 Overture, Lost In Hollywood (reprise), Guitar Solo, Lazy, Man On The Silver Mountain, Blues, Long Live Rock 'N' Roll, Over The Rainbow.

Source:
Chicago, IL 12 Oct 1979
Denver, CO 16 Nov 1979
Long Island, NY 30 Nov 1979 - 3 CD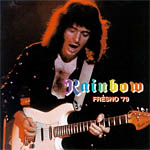 Fresno '79

Songs:
Opening: Over The Rainbow, Eyes Of The World, Love's No Friend, Over The Rainbow, All Night Long, Lost In Hollywood, Guitar Solo, Beethoven's Ninth Symphony, Keyboards Solo, Drums Solo, 1812 Overture, Lazy, Man On The Silver Mountain, Blues, Long Live Rock'n'Roll, Kill The King, Long Live Rock'n'Roll, Ending: Over The Rainbow.

Source:
Fresno, CA 13 Nov 1979 - CD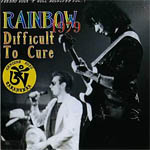 Difficult To Cure

Songs:
Count Down, Over The Rainbow, Eyes Of The World, Love's No Friend, Ritchie Guitar Solo, Over The Rainbow, Since You Been Gone, All Night Long, Don Airy Keyboard Solo, Lost In Hollywood, Ritchie Guitar Solo, A Light In The Black, Difficult To Cure, Don Airy Keyboard Solo, Cozy Powell Drum Solo, 1812 Overture, Lost In Hollywood, Ritchie Guitar Solo, Lazy Tease, Man On The Silver Mountain, Blues, Long Live Rock'n'Roll, Kill The King The Guitar Clashing, Long Live Rock'n'Roll, Over The Rainbow.

Source:
Fresno, CA 13 Nov 1979 - CD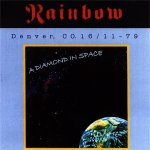 A Diamond In Space

Songs:
Intro: Over The Rainbow, Eyes Of The World, Love's No Friend, Since You Been Gone, All Night Long, Don Airey Solo, Lost In Hollywood, Cozy Powell Solo, Ritchie's Tune, Man On The Silver Mountain, Blues, Long Live Rock'n'Roll, Outro: Over The Rainbow.

Source:
Denver, CO 16 Nov 1979 - CD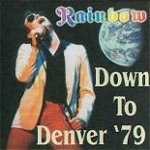 Down To Denver

Songs:
Intro: Over The Rainbow, Eyes Of The World, Love's No Friend, Since You Been Gone, All Night Long, Don Airey Solo, Lost In Hollywood, Cozy Powell Solo, Ritchie's Tune, Man On The Silver Mountain, Blues, Long Live Rock'n'Roll, Outro: Over The Rainbow.

Source:
Denver, CO 16 Nov 1979 - CD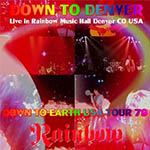 Down To Denver

Songs:
Intro: Over The Rainbow, Eyes Of The World, Love's No Friend, Since You Been Gone, All Night Long, Don Airey Solo, Lost In Hollywood, Cozy Powell Solo, Ritchie's Tune, Man On The Silver Mountain, Blues, Long Live Rock'n'Roll, Outro: Over The Rainbow.

Source:
Denver, CO 16 Nov 1979 - CD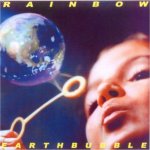 Earth Bubble

Songs:
Intro, Countdown, Over The Rainbow, Eyes Of The World, Love's No Friend, Since You Been Gone, Somewhere Over The Rainbow, All Night Long, Lost In Hollywood, Guitar Improvisation Ritchie Blackmore, Keyboardsolo Don Airey, Drumsolo Cozy Powell, Man On The Silver Mountain, Blues, Long Live Rock'n'Roll, Somewhere Over The Rainbow.

Source:
Denver, CO 16 Nov 1979 - CD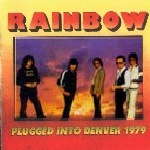 Plugged Into Denver 1979

Songs:
Intro: Over The Rainbow, Eyes Of The World, Love's No Friend, Since You Been Gone, All Night Long, Don Airey Solo, Lost In Hollywood, Cozy Powell Solo, Ritchie's Tune, Man On The Silver Mountain, Blues, Long Live Rock'n'Roll, Outro: Over The Rainbow.

Source:
Denver, CO 16 Nov 1979 - CD (Audience)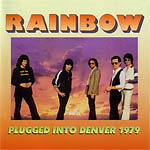 Plugged Into Denver 1979

Songs:
Intro: Over The Rainbow, Eyes Of The World, Love's No Friend, Since You Been Gone, All Night Long, Don Airey Solo, Lost In Hollywood, Cozy Powell Solo, Ritchie's Tune, Man On The Silver Mountain, Blues, Long Live Rock'n'Roll, Outro: Over The Rainbow.

Source:
Denver, CO 16 Nov 1979 - CD (Soundboard)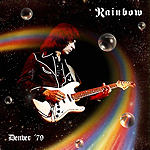 Denver '79

Songs:
Over The Rainbow, Eyes Of The World, Love's No Friend, Since You Been Gone, All Night Long, Keyboard Solo, Lost In Hollywood, Drum Solo, Man On The Silver Mountain, Long Live Rock'n'Roll.

Source:
Denver, CO 16 Nov 1979 - CD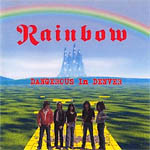 Dangerous In Denver

Songs:
Over The Rainbow (intro), Eyes Of The World, Love's No Friend, Since You Been Gone, Over The Rainbow, All Night Long, Lost In Hollywood, Beethoven 9th Symphony, Keyboard Solo, Drum Solo, 1812, Lost In Hollywood (conclusion), Man On The Silver Mountain, Long Live Rock'n'Roll, Over The Rainbow (outro).

Source:
Denver, CO 16 Nov 1979 - CD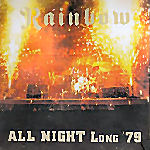 All Night Long '79

Songs:
Over The Rainbow, Eyes Of The World, Love's No Friend, Since You Been Gone, Over The Rainbow, Für Elise, All Night Long, Happy Birthday For Roger, Lost In Hollywood, Beethoven's 9th Symphony, Keyboards Solo, Drums Solo, 1812th Overture, Lost In Hollywood, Ritchie's Tune, Lazy, Man On The Silver Mountain, Blues, Long Live Rock'n'Roll, Closing Tune: Over The Rainbow.

Source:
New York, NY 30 Nov 1979 - CD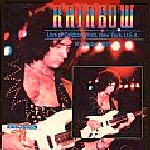 Live At Calderone Hall

Songs:
Over The Rainbow, Eyes Of The World, Love's No Friend, Since You Been Gone, Over The Rainbow, Für Elise, All Night Long, Happy Birthday For Roger, Lost In Hollywood, Beethoven's 9th Symphony, Keyboards Solo, Drums Solo, 1812th Overture, Lost In Hollywood, Ritchie's Tune, Lazy, Man On The Silver Mountain, Blues, Long Live Rock'n'Roll, Closing Tune: Over The Rainbow.

Source:
New York, NY 30 Nov 1979 - CD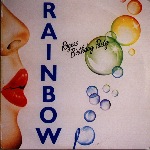 Roger's Birthday Party

Songs:
Over The Rainbow, Eyes Of The World, Love's No Friend, Since You Been Gone, Over The Rainbow, Für Elise, All Night Long, Happy Birthday For Roger, Lost In Hollywood, Beethoven's 9th Symphony, Keyboards Solo, Drums Solo, 1812th Overture, Lost In Hollywood, Ritchie's Tune, Lazy, Man On The Silver Mountain, Blues, Long Live Rock'n'Roll, Closing Tune: Over The Rainbow.

Source:
New York, NY 30 Nov 1979 - 2 LP






Roger's Birthday Party

Songs:
Over The Rainbow, Eyes Of The World, Love's No Friend, Since You Been Gone, All Night Long, Keyboards Solo, Lost In Hollywood, Ritchie Blackmore Guitar Solo, Beethoven's 9th Symphony, Don Airey Keyboards Solo, Cozy Powell Drum Solo, Lazy, Man On The Silver Mountain, Blues, Long Live Rock'n'Roll, Over The Rainbow.

Source:
New York, NY 30 Nov 1979 - CD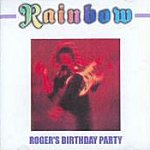 Roger's Birthday Party

Songs:
Over The Rainbow, Eyes Of The World, Love's No Friend, Since You Been Gone, Over The Rainbow, Für Elise, All Night Long, Happy Birthday For Roger, Lost In Hollywood, Beethoven's 9th Symphony, Keyboards Solo, Drums Solo, 1812th Overture, Lost In Hollywood, Ritchie's Tune, Lazy, Man On The Silver Mountain, Blues, Long Live Rock'n'Roll, Closing Tune: Over The Rainbow.

Source:
New York, NY 30 Nov 1979 - CD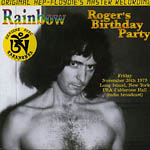 Roger's Birthday Party

Songs:
SE, Monitor Check, Count Down, Over The Rainbow, Eyes Of The World, Love's No Friend, Since You Been Gone, Over The Rainbow, All Night Long. Roger's Birthday Party, Keyboard Solo, Lost In Hollywood, Keyboard Solo, Guitar Solo, Beethoven Synfonie Nr.9 d-moll op.125, Drum Solo, 1812 Overture, Lazy includes White Christmas, Man On The Silver Mountain, Blues, Long Live Rock'n Roll, Over The Rainbow

Source:
New York, NY 30 Nov 1979 - CD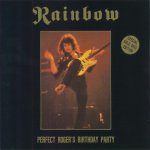 Perfect Roger's Birthday Party

Songs:
Over The Rainbow, Eyes Of The World, Love's No Friend, Since You Been Gone, Over The Rainbow, All Night Long, Keyboards Solo, Lost In Hollywood, Guitar Solo, Beethoven's 9th Symphony, Keyboards Solo, Drums Solo, 1812, Lost In Hollywood, Lazy, Man On The Silver Mountain, Blues, Long Live Rock'n'Roll, Over The Rainbow.

Source:
New York, NY 30 Nov 1979 - CD






Roger's Birthday Party Final Cut

Songs:
Over The Rainbow, Eyes Of The World, Love's No Friend, Since You Been Gone, Over The Rainbow, Für Elise, All Night Long, Happy Birthday For Roger, Lost In Hollywood, Beethoven's 9th Symphony, Keyboards Solo, Drums Solo, 1812th Overture, Lost In Hollywood, Ritchie's Tune, Lazy, Man On The Silver Mountain, Blues, Long Live Rock'n'Roll, Closing Tune: Over The Rainbow.

Source:
New York, NY 30 Nov 1979 - CD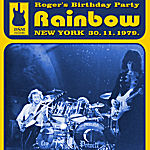 Roger's Birthday Party New York 30.11.1979

Songs:
Over The Rainbow, Eyes Of The World, Love's No Friend, Since You Been Gone, All Night Long, Lost In Hollywood, Man On The Silver Mountain, Long Live Rock'n'Roll.

Source:
New York, NY 30 Nov 1979 - CD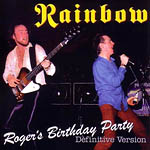 Roger's Birthday Party - Definitive Version

Songs:
Over The Rainbow, Eyes Of The World, Love's No Friend, Since You Been Gone, Over The Rainbow, All Night Long. Keyboard Solo, Lost In Hollywood, Guitar Solo, Beethoven 9th, Cozy Powell Drum Solo, Guitar Improvisation, Lazy, Man On The Silver Mountain, Blues, Long Live Rock'n Roll, Over The Rainbow

Source:
New York, NY 30 Nov 1979 - CD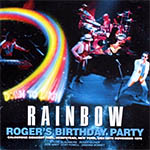 Roger's Birthday Party

Songs:
Over The Rainbow, Eyes Of The World, Love's No Friend, Since You Been Gone, Over The Rainbow, All Night Long. Keyboard Solo, Lost In Hollywood, Guitar Solo, Beethoven 9th, Cozy Powell Drum Solo, Guitar Improvisation, Lazy, Man On The Silver Mountain, Blues, Long Live Rock'n Roll, Over The Rainbow

Source:
New York, NY 30 Nov 1979 - CD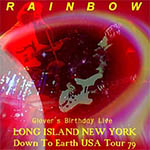 Glover's Birthday Live

Songs:
Over The Rainbow, Eyes Of The World, Love's No Friend, Since You Been Gone, Over The Rainbow, All Night Long. Keyboard Solo, Lost In Hollywood, Guitar Solo, Beethoven 9th, Cozy Powell Drum Solo, Guitar Improvisation, Lazy, Man On The Silver Mountain, Blues, Long Live Rock'n Roll, Over The Rainbow

Source:
New York, NY 30 Nov 1979 - CD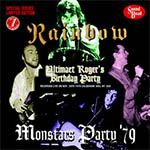 Monstars Party '79 (Act - 3)

Songs:
Over The Rainbow, Eyes Of The World, Love's No Friend, Since You Been Gone, Over The Rainbow, All Night Long. Keyboard Solo, Lost In Hollywood, Guitar Solo, Beethoven 9th, Cozy Powell Drum Solo, Guitar Improvisation, Lazy, Man On The Silver Mountain, Blues, Long Live Rock'n Roll, Over The Rainbow

Source:
New York, NY 30 Nov 1979 - CD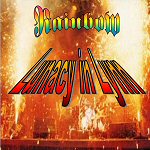 Lunacy In Lynn

Songs:
Over The Rainbow, Eyes Of The World, Love's No Friend, Since You Been Gone, Over The Rainbow, All Night Long, Lost In Hollywood (incl. solos), Man On The Silver Mountain, Lazy, Blues, Long Live Rock'n'Roll.

Source:
Lynn, MA 6 Dec 1979 - CD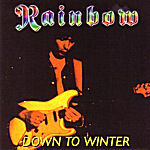 Down To Winter

Songs:
Intro: Over The Rainbow, Eyes Of The World, Love's No Friend, Since You Been Gone, All Night Long, Lost In Hollywood (incl. Guitar Solo / Beethoven's 9th Symphony / Keyboards Solo / Drums Solo), Man On The Silver Mountain, Lazy, Blues, Long Live Rock'n'Roll.

Source:
Lynn, MA 6 Dec 1979 - CD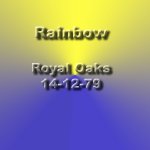 Royal Oaks 14-12-79

Songs:
Eyes Of The World, Love's No Friend, All Night Long, Don Airey's Solo, Cozy Powell Solo, Long Live Rock'n'Roll, Man On The Silver Mountain, Long Live Rock'n'Roll part II, Lost In Hollywood, Long Live Rock'n'Roll part III.

Source:
Royal Oaks, MI 12 Dec 1979 - CD

Notes:
Cover and title says -incorrectly- date was December 14th